Former heavyweight boxing champion and current mayor of Kyiv Vitali Klitschko declared that he will join his brother Wladimir to fight the war in Ukraine. 
Former heavyweight boxing champion Vitali Klitschko has stepped away from fighting in the ring, but today, he vows that he will fight as a Ukrainian politician in the impending war between Russia and Ukraine.
Klitschko, who is now the mayor of the Ukranian capital of Kyiv, said that he is prepared to fight in a "bloody war" alongside his brother, Wladimir, who is also a world champion boxer.
"I don't have another choice, I have to do that. I'll be fighting," Klitschko said.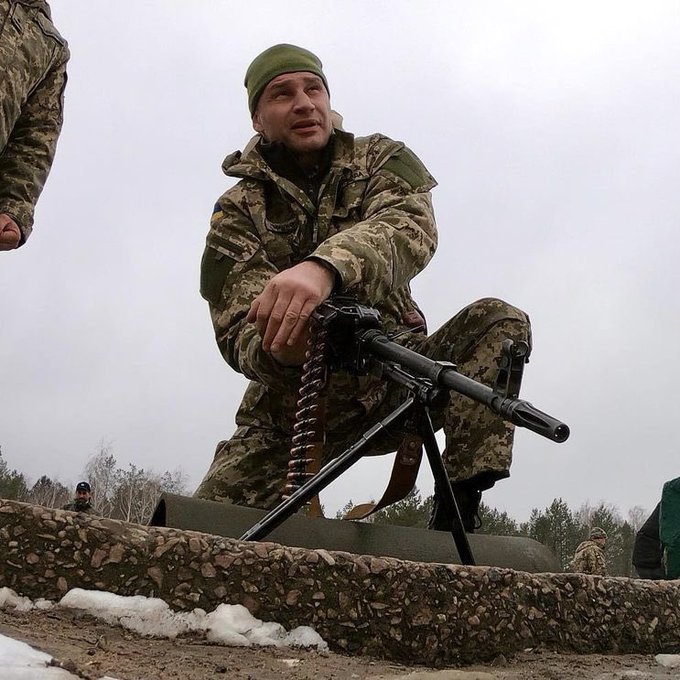 The Kyiv mayor said that the Ukrainian capital was under siege, with the main priority being cooperation with police and military forces to support infrastructure as many Ukranians remained trapped in dangerous areas.
Former boxing champ Vitali Klitschko to fight for Ukraine on front lines
The entire time Klitschko has been in the mayoral office, Russia has been occupying Ukraine in an eight-year power struggle. Klitschko first took office in 2014, when the Russian occupation of Krym first began. Klitschko didn't retire from boxing until 2013, when he hung up his gloves as a champion emeritus.
The 50-year-old Vitali, who was known as "Dr. Ironfist" during his boxing career, is the only heavyweight boxer to have reigned as world champion in three different decades. Like Klitschko himself has been as a boxer, he sees fortitude and strength in his fellow Ukrainians.
"The Ukrainian people are strong," Klitschko wrote in a post. "And it will remain true to itself in this terrible ordeal. A people longing for sovereignty and peace. A people who consider the Russian people their brothers."