You've probably seen them appearing — and then, disappearing — on downtown streets and near the Railyard.
There were seven along Cathedral Place on Wednesday, just outside the entrance to the Museum of Contemporary Native Arts.
On Tuesday you could find four on Washington Avenue, and two behind the state Capitol on Don Gaspar Avenue.
In some spots they seem to cluster, as if enjoying each other's company. At other locations, they stand alone and thus stand out like a big, red thumb.
Or a big, red hood — the type you see covering some of the city's downtown parking meters. It's a source of constant annoyance in a part of town where finding a convenient place to park can feel like, well, a gold strike.
On Tuesday, there were about two dozen hoods present both on downtown streets and in the Railyard neighborhood. They bear a clear message: No Parking. Any Time. Tow Away Zone.
Legend Nano Gallery owner B. Paul Brockwell was unhappy to see two of the hoods outside his business earlier this week. He said the pair of meters has been broken for some time, which means two fewer parking spaces for potential customers.
"It's a shock for us as merchants," he said. "Obviously, no one can park there and enjoy our location due to the red hood."
He said he told the officer the meters are clearly broken — the top portion of the apparatus were missing — and that he should not be fined.
"You're just going to take up all this parking and get your revenue from parking tickets?" Zalma said he told the officer. "That's really lame."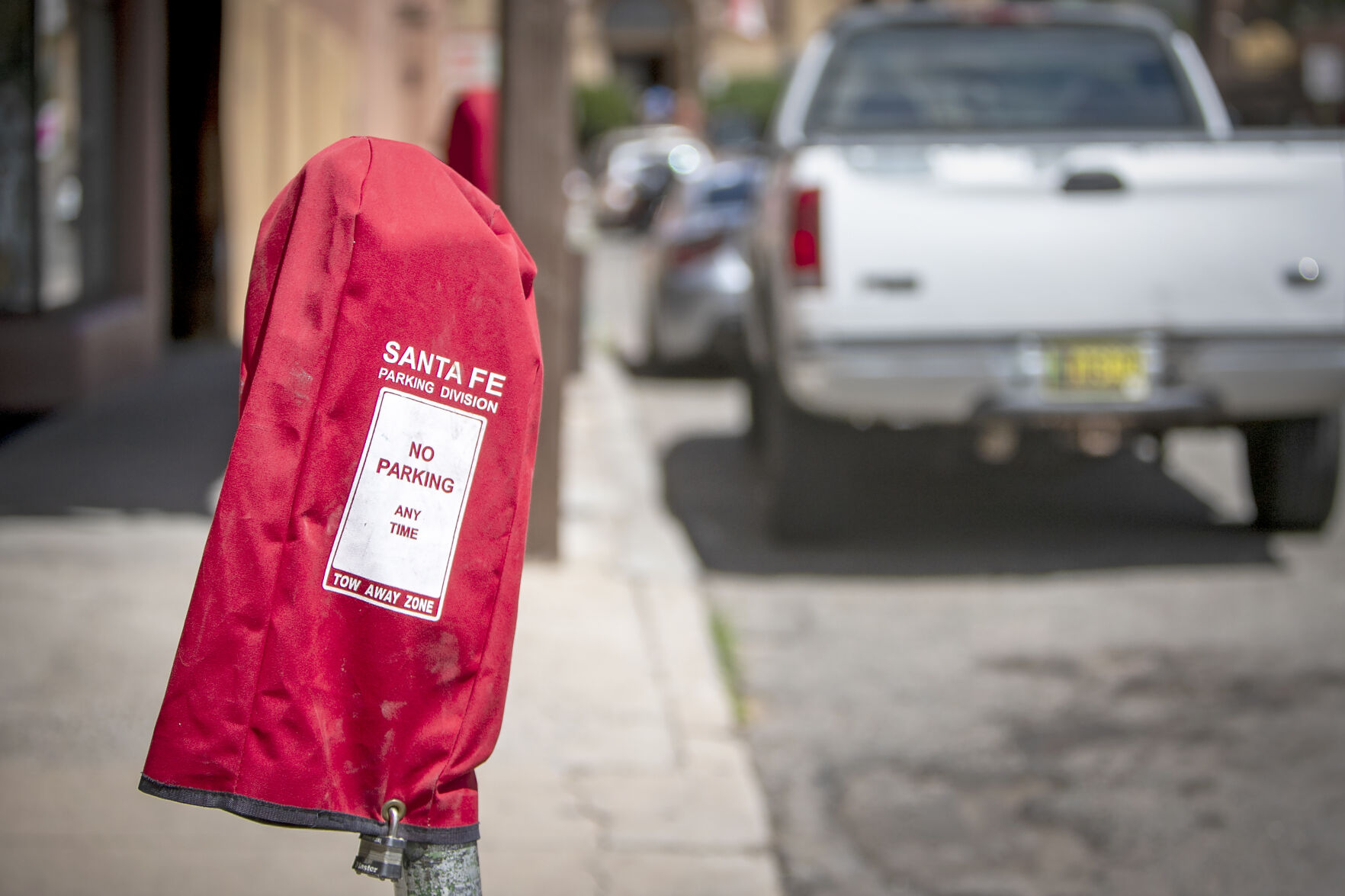 Regina Wheeler, the city's Public Works Department director, said not all red-hooded meters are inoperable.
In hopes of distinguishing rented parking meters from those that are inoperable, Wheeler said the city just ordered green hoods.
Paul Wagner, manager at the Design Warehouse on Lincoln Avenue, said he often warns people not to park at two street sites near his store. He said one of the businesses on that street rents those hooded meter spots.